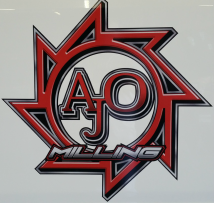 AJO CONCRETE CONSTRUCTION - AJO HOME
AJO Home
---
If you need to get in touch with someone, you can reach them by phone at (410) 539-2883. AJO Home Don't miss an opporutnity to visit one of the top Building Materials small businesses in Maryland. You can visit A J O Concrete at their Baltimore location at 2120 Annapolis Rd . A J O Concrete is servicing Baltimore, MD and is categorized as Building Materials. A J O Concrete is experienced in Ready Mixed Concrete.
You can learn more about them including client testimonials by visiting their website. A J O Concrete strives for customer satisfaction and B2C networking opportunities through brand awareness and advertising.
A J O Concrete is a Building Materials small business located in Baltimore, MD. Out of all the entities in Baltimore, A J O Concrete may be one of the best Building Materials in Maryland. A J O Concrete works in Ready Mixed Concrete and also works in Concrete Contractors. A J O Concrete has a Baltimore location located in 2120 Annapolis Rd .
Leave your customer feedback, ratings and reviews in the comments section to let the business owners and other potential customers what your experience has been like with A J O Concrete.
---
---
---
1700 Ridgely St Ste 4
Baltimore, MD 21230
Phone:
(410) 244-0055
Chesapeake Plywood is a Hardware Stores business located in Baltimore, MD
4726 Pulaski Hwy
Baltimore, MD 21224
Phone:
(410) 522-7190
Nelson Pre Cast is a Building Materials business located in Baltimore, MD
3700 Commerce Dr
Halethorpe, MD 21227
Phone:
(410) 536-9999
Precision Doors Hardware Inc is a Hardware Stores business located in Halethorpe, MD
408 Pulaski Hwy
Joppa, MD 21085
Phone:
(443) 625-6787
Wampler Sons is a Building Materials business located in Joppa, MD
1303 Carroll St
Baltimore, MD 21230
Phone:
(410) 837-8141
Burch Co is a Building Materials business located in Baltimore, MD
1030 Batavia Farm Rd
Rosedale, MD 21237
Phone:
(410) 477-8430
P T O'malley Lumber Co is a Building Materials business located in Rosedale, MD
4230 Boston St
Baltimore, MD 21224
Phone:
(410) 675-3683
Spectra Group is a Building Materials business located in Baltimore, MD
2630 Conway Rd
Odenton, MD 21113
Phone:
(301) 261-0200
Balcon Inc is a Building Materials business located in Odenton, MD
520 S Caton Ave
Baltimore, MD 21229
Phone:
(410) 566-7800
American Lumber Corp is a Building Materials business located in Baltimore, MD
1304 Pleasant Meadow Rd
Crofton, MD 21114
Phone:
(410) 721-6724
Titan Fence Deck Svc Inc is a Building Materials business located in Crofton, MD