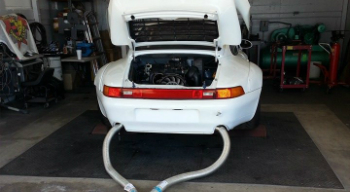 Porsche, Audi, Volkswagen Repair Service - Game-Face Motorsports
Since 1970 Game-Face Motorsports has provided reliable Porsche, Audi, Volkswagen Repair and Maintenance to the Whittier, La Habra, Brea, and Fullerton area
---
If you need to get in touch with someone, you can reach them by phone at (562) 694-3880. There are many other small businesses in California, but Gameface Motorsports may be one of the best Auto Repair Service small businesses at the heart of La Habra. Gameface Motorsports is located in La Habra, CA and is in the category of Auto Repair Service. Gameface Motorsports is the best in Recreational Vehicles Campers. You can visit Gameface Motorsports at their La Habra location at 601 E Lambert Rd . Since 1970 Game-Face Motorsports has provided reliable Porsche, Audi, Volkswagen Repair and Maintenance to the Whittier, La Habra, Brea, and Fullerton area
You can learn more about them including client testimonials by visiting their website. Gameface Motorsports strives for customer satisfaction and B2C networking opportunities through brand awareness and advertising.
In the entire state of California, Gameface Motorsports stands out from other Auto Repair Service entity in La Habra. Gameface Motorsports is located in La Habra, CA and is in the category of Auto Repair Service. Gameface Motorsports works in Recreational Vehicles Campers and also works in Automobile Parts Supplies. Gameface Motorsports is operating in La Habra location at 601 E Lambert Rd .
Leave your customer feedback, ratings and reviews in the comments section to let the business owners and other potential customers what your experience has been like with Gameface Motorsports.
---
---
---
13089 Century Blvd
Garden Grove, CA 92843
Phone:
(714) 537-2658
Garden Grove Auto Care is a Radiators Automotive Sales Service business located in Garden Grove, CA
7662 Slater Ave
Huntington Beach, CA 92647
Phone:
(714) 375-2661
Francisco's Automotive Repair is a Auto Repair Service business located in Huntington Beach, CA
9681 Alondra Blvd
Bellflower, CA 90706
Phone:
(562) 920-1871
Mac's Radiator and Air Conditioning Service Inc. is a Auto Repair Service business located in Bellflower, CA
23131 Orange Ave
Lake Forest, CA 92630
Phone:
(949) 273-4537
Aamco Transmission is a Auto Repair Service business located in Lake Forest, CA
8767 Irvine Center Dr # B
Irvine, CA 92618
Phone:
(949) 748-8000
Oc Bumper Body Inc is a Auto Repair Service business located in Irvine, CA
13017 Artesia Blvd Ste D136
Cerritos, CA 90703
Phone:
(562) 483-0088
Neotek Corp is a Automobile Parts business located in Cerritos, CA
1001 S Harbor Blvd
Fullerton, CA 92832
Phone:
(714) 879-2333
Dealers Tire Wheel is a Auto Repair Service business located in Fullerton, CA
20622 Pascal Way
Lake Forest, CA 92630
Phone:
(949) 215-7717
Pacific German is a Auto Repair Service business located in Lake Forest, CA
13143 Rosecrans Ave
Santa Fe Springs, CA 90670
Phone:
(562) 404-6604
Bless Tires Wheels is a Auto Repair Service business located in Santa Fe Springs, CA
3210 S Shannon St
Santa Ana, CA 92704
Phone:
(714) 432-1582
Global Motor Sport is a Auto Repair Service business located in Santa Ana, CA